God ontmoeten
in aanbidding
in onderwijs
in persoonlijk gebed
interkerkelijk
Eens per maand, op de tweede zondagavond van de maand, is er in Den Haag een event dat je niet wilt missen: Firenights The Hague! Vanuit allerlei kerken en denominaties komen christenen samen met maar één doel: God ontmoeten in eenheid.
Tijdens deze bijzondere worshipavonden is Gods Geest krachtig aanwezig. Er zijn al vele getuigenissen van mensen die genezen, bevrijd, verfrist en bemoedigd werden. Eigenlijk kan dat ook niet anders: waar Gods aanwezigheid centraal staat, daar zie je de hemel op aarde verschijnen.
Wil je hier bij zijn? Je bent van harte welkom!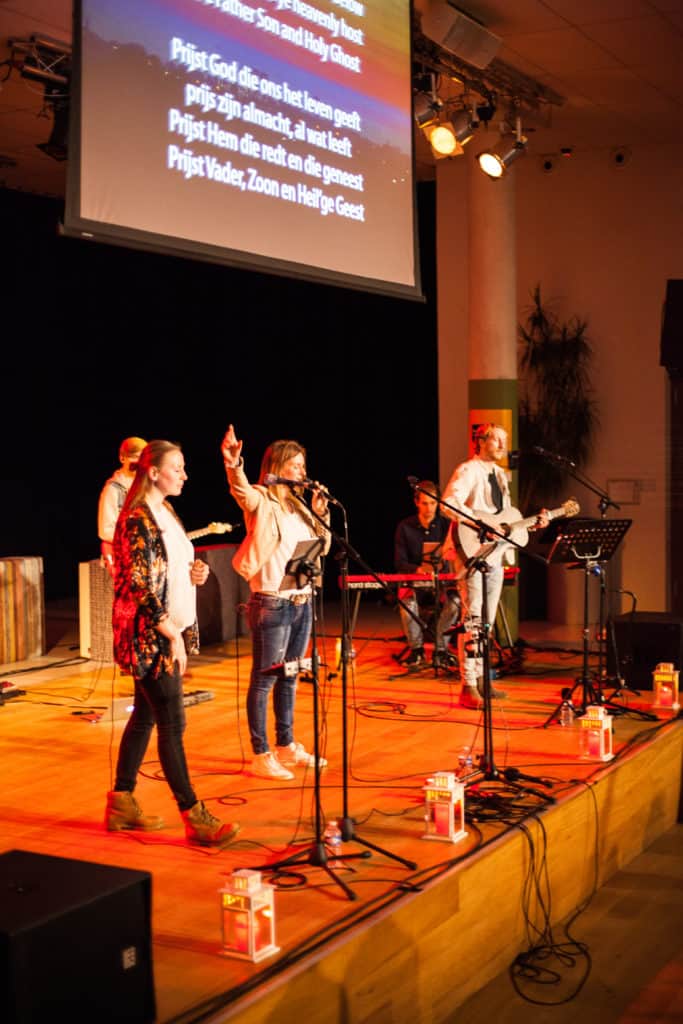 One thing I love about Firenights is the freedom to worship God through dance! I have become a more whole person because of God's work through the anointed Firenights Ministry Team.
Firenights is full of people who are genuinely hungry and eager for more of God. Hungry to experience more of Holy Spirit. This, combined with humble hearts, makes for a great environment to surround yourself with.
Het is prachtig om te zien wanneer de aanwezigheid van God komt als wij Hem samen aanbidden. Hij is zo trouw. Dan begint onze genezing, het is ontzagwekkend!
The Firenights team filled a gap for many people whose regular church service treated worship as a bracket of standard songs, two fast songs, then a distinct break into two slow ones. This can become formulaic for some people, and Firenights was a healthy alternative. I think that I was among others who knew that 'there is more' for us in worshiping God together.
Aan de organisatie van de Firenights The Hague zijn kosten verbonden. Wil je ons steunen? Met een (maandelijkse) gift kunnen wij deze avonden blijven organiseren en bouw je mee aan wat God door de avonden heen doet.
IBAN  :  NL60INGB0005358287 
T.n.v.  :  Stichting Forerunner te Dordrecht 
O.v.v.  :  Project FR134-"Firenights the Hague"
Christelijk Lyceum Zandvliet: Bezuidenhoutseweg 40, 2594 AW Den Haag
Gratis parkeren in de omgeving en op loopafstand van Station Den Haag Centraal